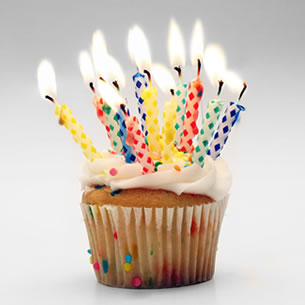 So, as you probably know, April is here. That means my birthday is coming up.
I have arranged a few details such as inviting many of my friends to do something around the day, giving them an alternative, and one surprise which I will blog about afterward so as not to ruin it.
I've never really made a big deal out of my birthday. Last year I went bowling with three of my friends and told the rest of my friends to get my favorite ice cream from Cold Stone. As with last year, I told everyone to go to Cold Stone, but I'm not sure what I want to do with my friends this year. I have a very different set of friends this year, and things would be different even if I did the same thing. If anyone does read this, please comment with your suggestions. Also, you are invited to come along too in case you haven't been told yet.